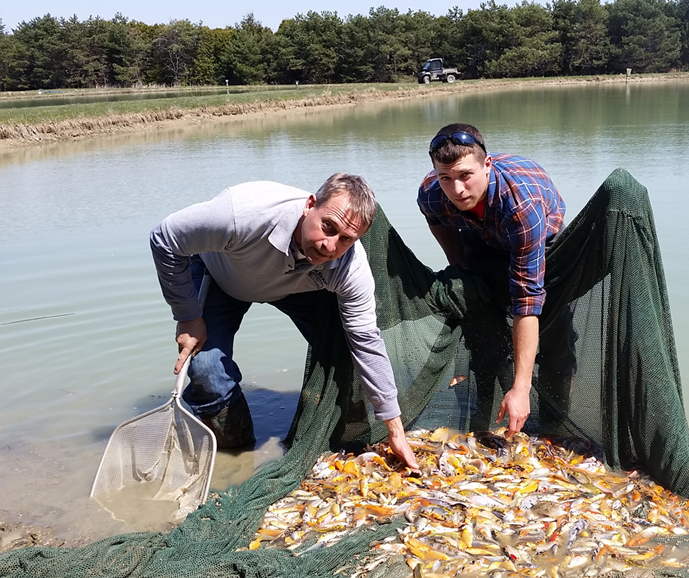 About Fin Farm, LLC.
Fin Farm LLC is a fish farm and water management business located in northwest Ohio. With 30+ years experience in fish production and pond care, a degree in fisheries management, and hands-on work at federal and state fish hatcheries, we are prepared to give you advice on stocking and care of your pond. We use and sell what has worked for us and are happy to provide you with those same quality products. Our fish are health-certified, and we are state licensed for pesticide application for weed control. We offer custom pond treatments.
Our first pond was dug in 1976. We now have over 20 ponds and an indoor facility used to rear fish. At times we co-op with other providers to ensure a steady supply of healthy fish. Additional sizes and species are available. Check with us for specific needs. Our fish are available for pickup at the Fin Farm or by truck delivery.
Learn More