Fin Farm provides a multide of different Aerator pumps and packages to fully meet your ponds need. Please select a category that best describes your pond.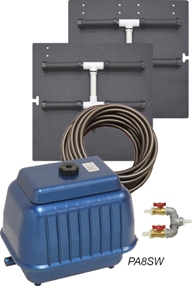 Shallow Water Aerators
For ponds 7' deep or less linear powered aeration systems are a great choice!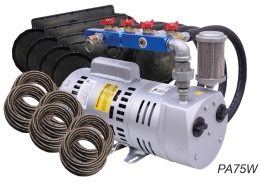 Mid Depth Aerators
For ponds up to 20' deep or less rotary vane pumps are reliable long lasting pumps. These rotary vane air compressor kits pump considerably more air than linear ornamental pumps. Rotary vane pumps do not operate as deep as the diaphragm and piston pumps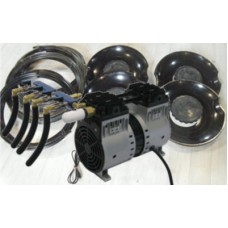 Deep Water Pond Aerators
For deep water ponds, greater than 20', rocking pistion pumps provide the high pressure needed for deep water aerators.