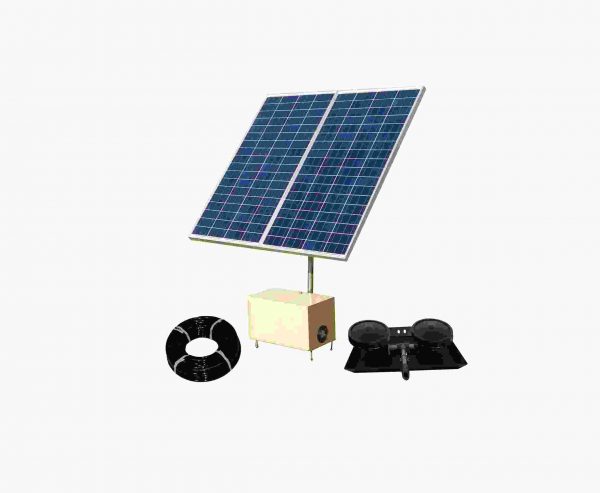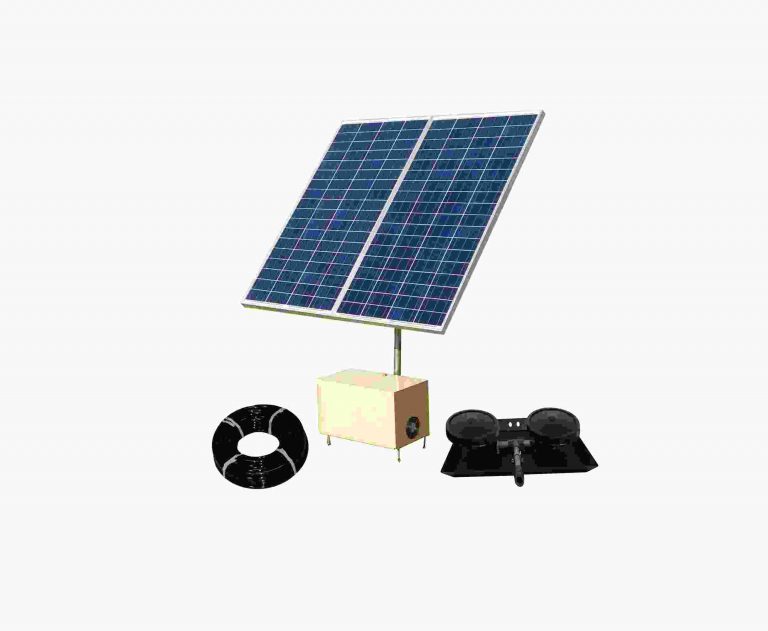 DD Solar Pond Aerator
Additional Info
Amplified power performance
Advance technology for output efficiency
Longer run times than other complicated battery free Solar systems
"DD" Solar systems runs on overcast/ cloudy days
Fin Farm offers a line of affordable, quiet, high-efficiency solar pond aerators.  Available with and without accessories and in multiple configurations, all with "Direct Drive™" DD Technology.
Each solar pond aerators include:
Two high-efficiency solar panels with aluminum mounting brackets and adjustable pole bracket with variable angle configuration,
1 or 2 compressors,
OWS Direct Drive solar controller module,
Heavy duty aluminum cabinet with locks,
Mounting pole,
Solar power disconnect switch,
Cooling fan(s),
Pressure gauge and a pressure relief valve.
Each can operate by itself, or the unit can be combined with a windmill aeration system or an electric aerator.