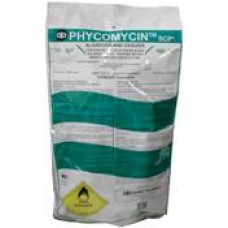 Phycomycin
In Store Only
Additional Info
Phycomycin® SCP
Algaecide and Oxidizer is a non-copper based algaecide listing blue-green algae as the target species, but controls other susceptible forms of algae. Certified to ANSI/NSF Standard 60 for use in drinking water. Has no general water use restrictions at label rates. Active ingredient is 85.0% sodium carbonate peroxyhydrate. Application rate varies by density between 3.0 to 100 pounds per acre-ft. Product size is 50 pounds.
Download the Phycomycin® SCP specimen label
*Due to the chemicals used in this product, this product is available for pickup only.