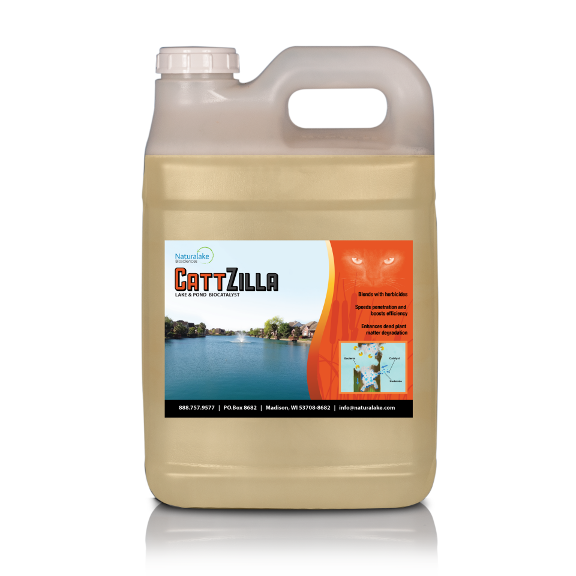 Cattzilla
Additional Info
CattZilla is an adjuvant that aids the treatment of cattails, bulrush, and similar plants. CattZilla maximizes the penetration and efficiency of herbicides and speeds the breakdown of plants from the inside out.
CattZilla supplements chemical treatments and will not kill plants alone.
Application: Add Cattzilla to your herbicide mix and apply directly onto targeted species. The use of Cattzilla with an aquatic herbicide will promote a rapid degradation of the plant.