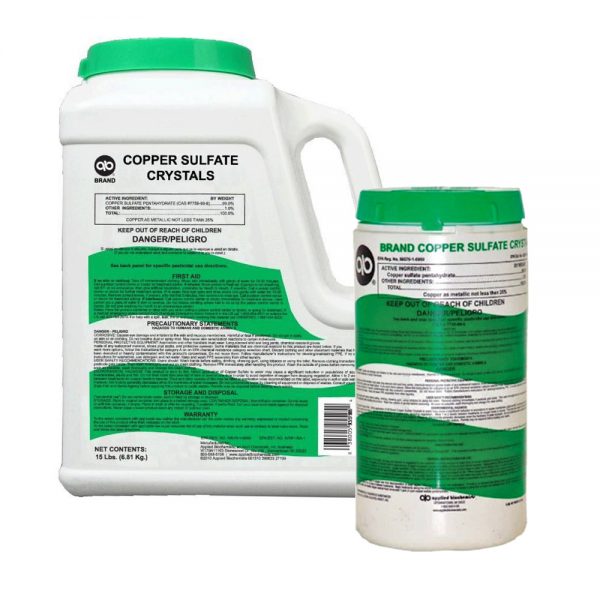 Copper Sulfate
Additional Info
Crystals treats algae, weeds and microscopic organisms. Has no general water use restrictions at label rates.
Active ingredient is 99.0% copper sulfate pentahydrate. Application rate varies by species between 0.67 to 5.32 pounds per acre-ft.
Copper Sulfate – very effective at controlling algae. There are no water use restrictions. Application rates may vary according to water temperature. May also control some types of parasites commonly found in freshwater. We recommend mixing with water and spraying on the surface where control is desired.
To arrange shipping, contact Fin Farm.