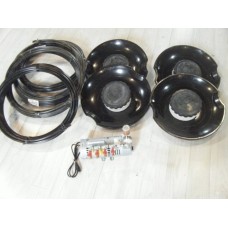 Pond Aerator Kit – up to 3 acres
Additional Info
For larger Ponds and Lakes
These units feature a Gast 3/4 H.P. rotary vane pump, wired 110v but can be wired 220v. This puts out 10 cubic feet of air per minute, making it great for larger bodies of water. Being a more quiet pump, these are great to install in a building, or a cabinet out by the water,(cabinet sold separately).
Weighted airline is available for easy installation into the pond,(sold separately).
Installation is available.
Call For A Quote Today!