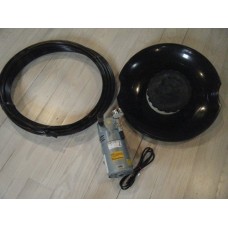 Pond Aerator Kit -up to 1.5 Acres
Additional Info
These units feature a 1/4 H.P. Rotary Vane pump. Pushing 4.5 Cubic Feet per Minute of air, these pumps are great for aerating pond up to 1.5 acres. Pumps come wired 110v, but can be wired for 220v. These units are fairly quiet, being a great pump to install in a garage or building, or still being installed in a cabinet, (cabinet sold separately).
Weighted airline is available for easy installation into the pond.
Installation is available.
Call For A Quote Today!