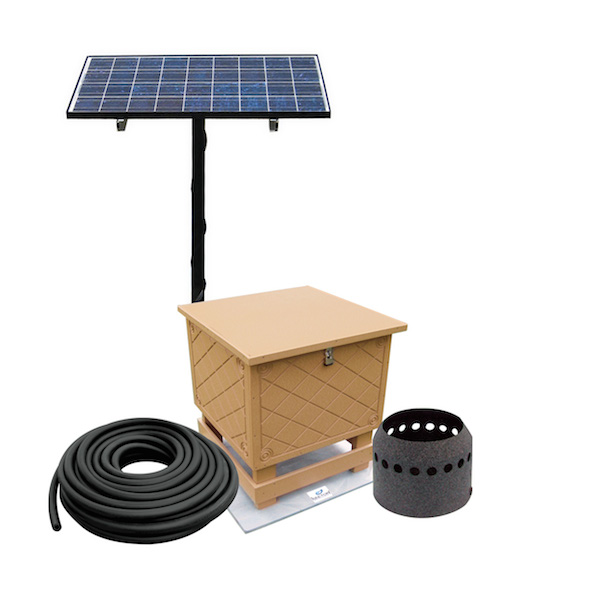 Solar Aerator SB
Additional Info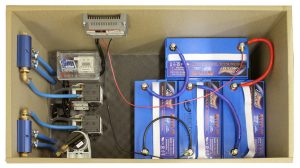 Fin Farm has brought Solar Pond Aeration into its product lineup! Solar-powered aeration systems are the ideal choice for remote ponds and lakes where power is not available, too expensive, or simply if you are in a windless area and have lots of sun; it is also an environmentally conscious solution.
Cabinet & Compressor
24V EcoFlow compressors.
24V high efficiency solar panels with top-pole mount.
Programmable digital timer.
Charge control system included.
Battery back up for night or extended bad weather operation.
37 CFM cooling blower.
Tubing & Diffusers
Self-weighted tubing to sink to the bottom of your pond.
Self-cleaning, non-clogging diffusers with a lifetime warranty.